Different types of poker
Other than Texas Hold'em, there are a variety of different poker games to check out. These can be well-known or not, depending on their popularity throughout the years online and in real casinos. Omaha, Razz, Seven-Card Stud and Five Card Draw are four of the most common:
This variant is only pipped in the popularity stakes by Texas Hold'em. Both are quite alike except that in Omaha each player gets four hole cards, making higher scoring combinations easier to attain. There are different sub-variations like Omaha Hi-Lo and Omaha High. The second is probably the simplest to learn, giving the novice a good idea about Omaha Poker.
This form of the game used to be the standard before Texas Hold'em replaced it. Two cards are dealt face down and one facing up to each player. This makes luck less important increasing the need for a sound strategy to make use of that extra information.
This is the form of poker many people play with friends for fun which is also available at online casinos. Players get five cards at the beginning of each hand and get the chance to replace a maximum of four of them. Strategy is not as vital a part of it but it may be easier for complete beginners to the game.
This form of poker is perhaps not as common as the other variants, but still has some followers. The main thing to keep in mind is that the idea is to get the smallest scoring hand to win the game. This 'low-ball' version also doesn't use flushes or straights, instead preferring combinations known as 'wheels' or 'bicycles'.
Prefer a mix of all these different incarnations of poker? Well, mixed poker offers just that, making it much more unpredictable what variant will be played next. It normally changes after a number of hands, so being able to understand all of the different versions is essential. In this light, it is probably best left to more experienced all-round poker players.
There are even more alternatives to choose from. Some have chips with different values to provide an opportunity for higher wins or cash poker where there is always cash on the table for each hand. Then there is speed poker which skips a round and is streamlined to take less time.
Concerned about over-betting? Well, choose a betting limit that stops players putting more than a certain quantity of chips into the pot, which in turn moulds tactics. In these games big and small bets tend to be the options available.
Choosing a style of poker starting out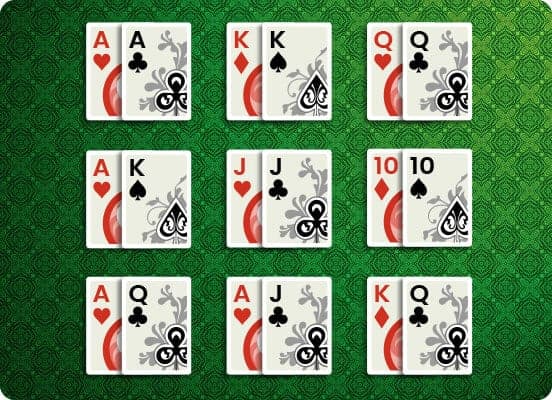 There are so many different version in poker but the one that stands for newcomers is Texas Hold'em. It is the simplest for learning the basics, is accessible from most platforms and has the biggest following. The choice is yours whether to go for a tournament or a cash game with a fixed limit or unlimited betting.
After feeling at home within the Texas Hold'em format, you can look to explore additional variants. Omaha tends to be the way to go when you're branching out but always remember to not gamble big until you know what you are doing. You will be kicking yourself if you make a silly error of judgment just because of lack of experience.