While some holidays come and go without a word, Halloween is one holiday that promises to bring a few treats (and scares!). Even if you're not in the midst of your rollicking youth, celebrate Halloween with Mr Green and get in on the many treats on offer from our exclusive Halloween slots.
Now, if you're in need of a refresher about this wonderfully wicked holiday and are keen to see an overview of the themed slots on offer at Mr Green, read on and put one mythic tale to rest.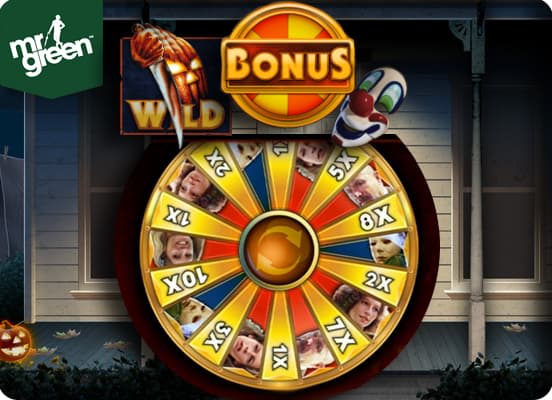 Halloween: What's in a name?
Originating in Scotland in the late 1700s, Halloween (known then as Hallowe'en) was a Scottish word that marked the eve of All Hallows' Day. The difference in spelling is simply a result of good old fashioned grammar and conjugation stylings used during the 16th century.
As the holiday became integrated into wider society, an update to the name was enacted for countries less familiar with the Scottish dialect.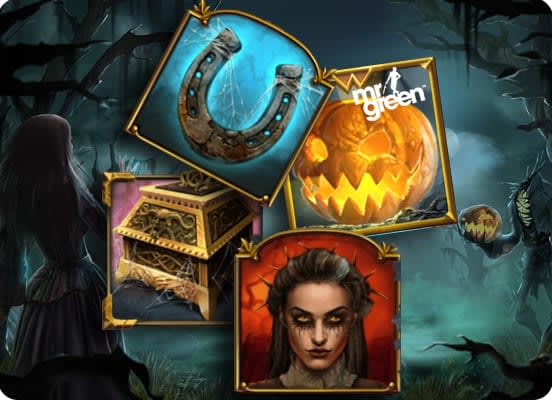 The origins of Halloween celebrations
If Halloween marks the eve of All Hallows' Day, the most immediate question is the following: what exactly is All Hallows' Day? Well, Allhallowtide, a holiday of sorts celebrated annually by the Scots is made up of three days: All Saint's Eve, All Saints' Day and All Souls' Day.
Originally thought to be a relic of pagan traditions, the roots of Allhallowtide can be traced back to the traditions and customs of the Samhain Celtic settlers who regarded the holiday as a prerequisite to a bountiful harvest. It should also be noted that there are some that still consider Halloween to be deeply intertwined with Christianity and that Allhallowtide was a holiday to celebrate particular saints.
Certainly, a contested issue, to say the least; a safe assumption is that the holiday was a celebration of those that had passed (think saints, martyrs, and the faithfully departed).
Contemporary Halloween celebrations
These days you can celebrate this holiday in a whole host of ways! Here's a list of how you might consider celebrating Halloween this year.
A time for dressing up
While once a time for frightening costumes that played on the theme of the holiday, nowadays, Halloween is free for all, with folks choosing to dress up as movie characters, celebrities, and the latest trends working their way through pop culture at that moment.
Trick or treat!
A great opportunity to strengthen and forge ties within a community, head out on a stroll through your local neighbourhood and you might just find yourself with a bag full of treats and a couple of new friends!
Get carving
A chance for some festive flair, get down to the orchard, pick out a pumpkin, and get started on your masterpiece. Why not take advantage of a captive audience waiting for their treats!
Eating your way to delight
A bit of counsel for folks with a sweet tooth: one night a year isn't the end of the world… right? If you're going to indulge in a bit of sweetness, the trick is to pace yourself throughout the night and ration your war chest of candies for the month of November. At least then, you get a bit of Halloween daily for the next little while.
Stay in and watch a scary movie
Horror movies and Halloween are like bacon and cabbage. They're just right together. Cuddle up with some popcorn, grab your one friend who "never gets scared watching a scary movie" and try your best not to throw the bowl of popcorn in fright after every jump cut.