Live Dealer Games
Whether it's Roulette, Blackjack, or even Baccarat, one thing that's crucial to a truly authentic gaming experience is a live dealer. Thankfully, at Mr Green, we've got you covered with professional live dealers and a gaming experience that meets you wherever you are. Apart from the standard table games we also offer Live Poker, including Texas Hold'em, and lesser-known games such as Sic Bo.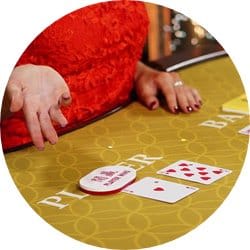 Live Baccarat
Live Baccarat is widely considered to be the game of choice for players with steep pockets and the stomach for true randomness. This is one of the oldest online casino games to be offered with the aid of a live dealer. Traditional rules apply, outside of the live dealer acting as the proxy for taking and placing bets. If you're looking to get started, try Punto Banco, one of the most popular baccarat games.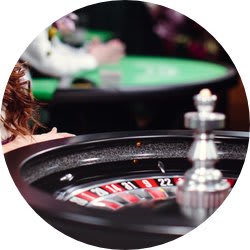 Live Roulette
Live Roulette is a popular choice amongst online casino players at Mr Green with a live dealer recreating an authentic gaming experience that's certain to get your heart racing! The live dealer will turn the wheel and then call the winning numbers for players. Wagering is to take place in the allotted time before the live dealer starts the game with the spin of the wheel.
Live Blackjack
Live Blackjack is one of the most popular and captivating playing experiences at Mr Green. Our state of the art online gaming experience, coupled with a live dealer, is sure to meet and exceed any playing experience found at a traditional land based casino.