What games can be played at the live casino?
The most popular and common games at Mr Green's live casino are blackjack and roulette. You can find many different variations of these games from us. Of course, the number of sports is not limited to this, as there are many other casino games available. At the live casino you can play, for example, baccarat, Caribbean stud, Hold'em and three-card poker.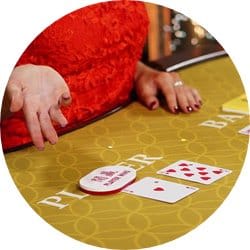 Live baccarat
Live baccarat is a favorite game of many gamblers. It's a very simple and fun board game that's easy to learn, even if you haven't heard of the whole game before. If you want to know more about baccarat before heading to the table, read our guide to the secrets of playing baccarat.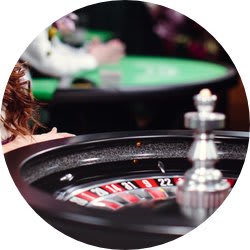 Live roulette
Live roulette is sure to give you an exciting gaming experience, especially when there is a real dealer who makes the balls spin and tells you the winning numbers. You can choose to play either standard roulette or try its different variations, such as Golden Ball Roulette. If you want more excitement in the game, you can also try different roulette strategies.
Live-Blackjack
Live blackjack is always an entertaining game choice. What could be better than playing exciting blackjack against a live and professional dealer. If you want to play blackjack like a master and show the dealer where the cupboard is, check out our handy blackjack strategy guide.